More than 65 million Americans are chronically infected by Intestinal worms
1 in 5 or20% of all Americans
Intestinal / Gut Parasites (Worms)
| Undetected   | No one talks about them |
| --- | --- |
| The most neglected    | Highly transmittable |
| Inadvertently untreated   | Affecting both rich and poor |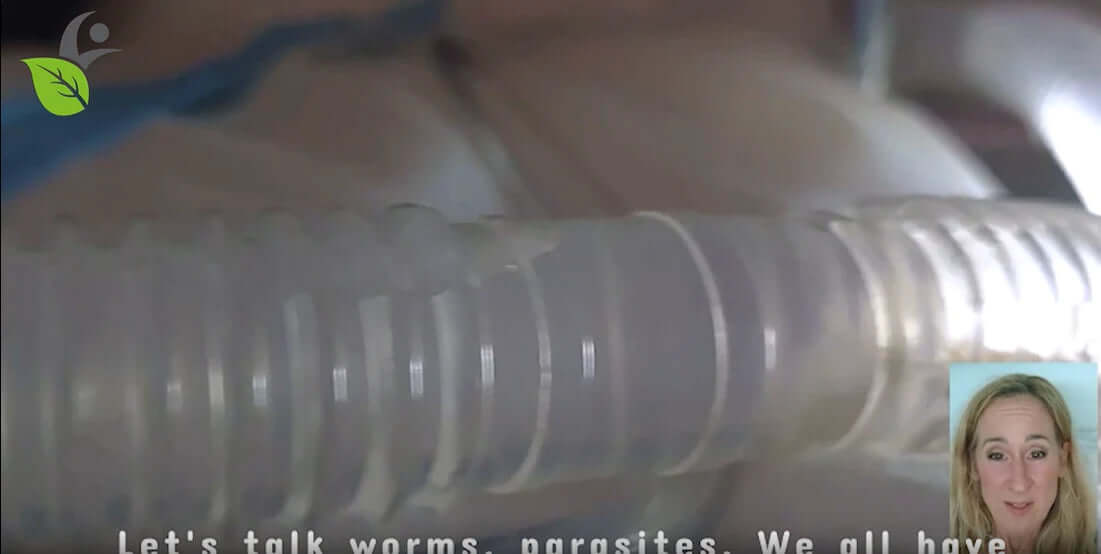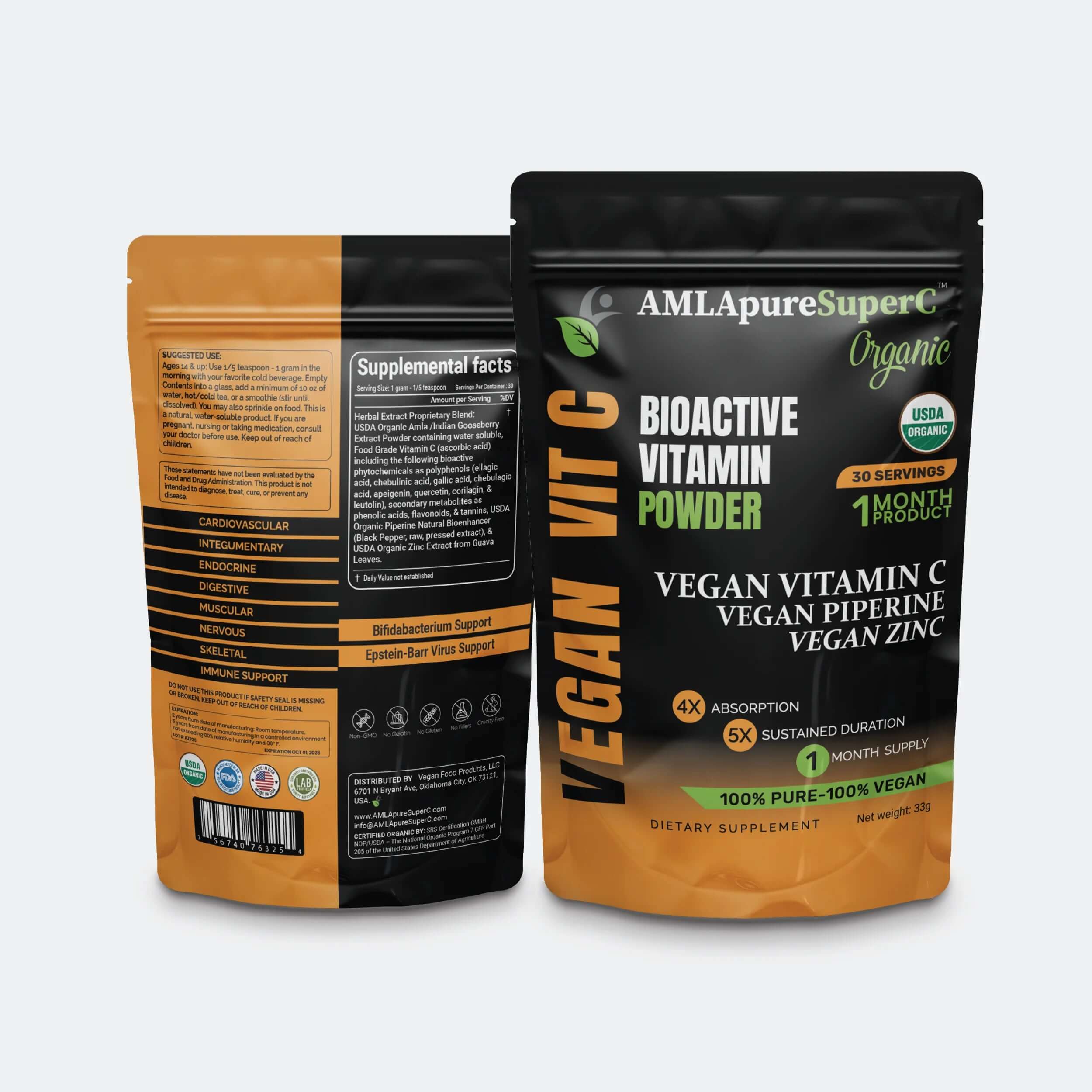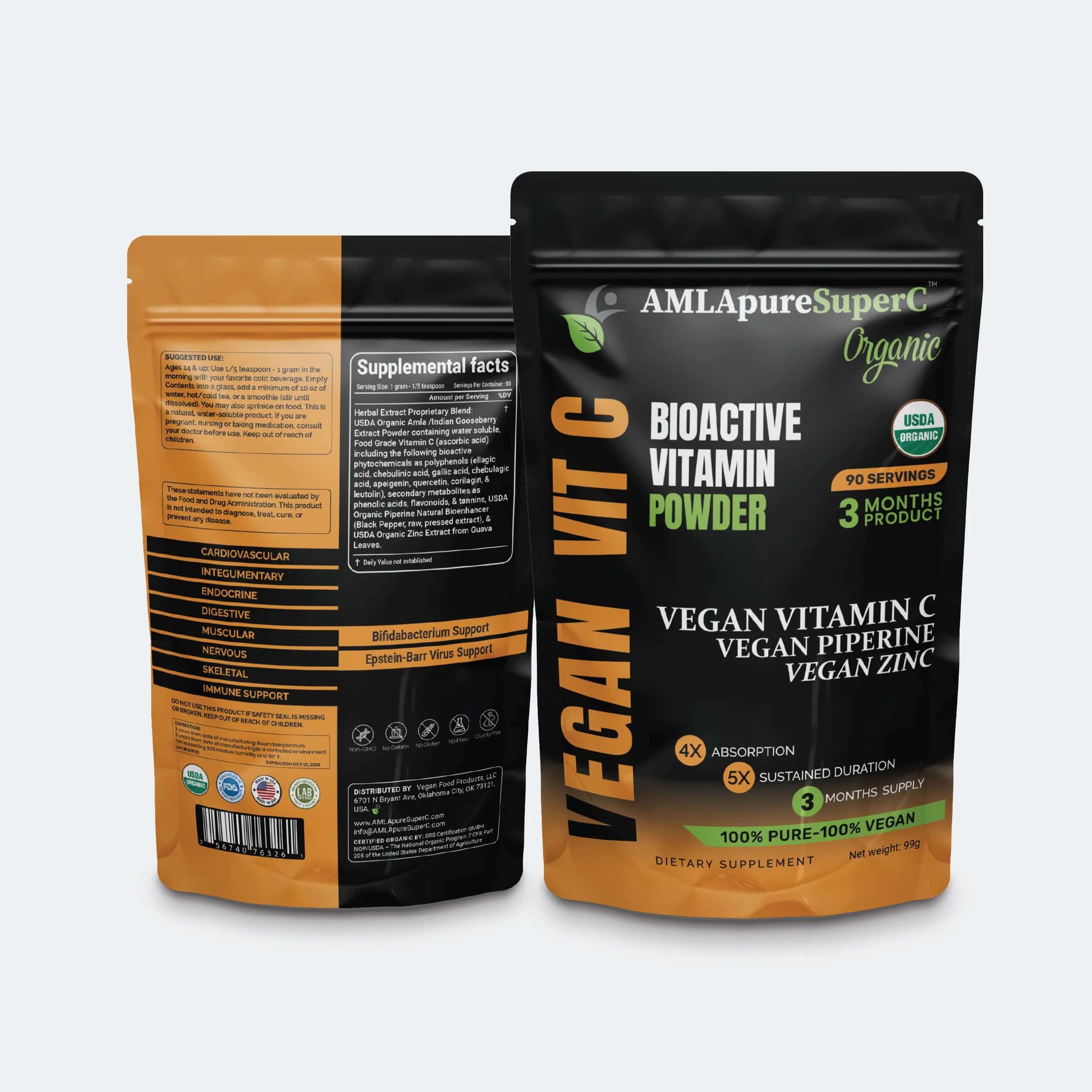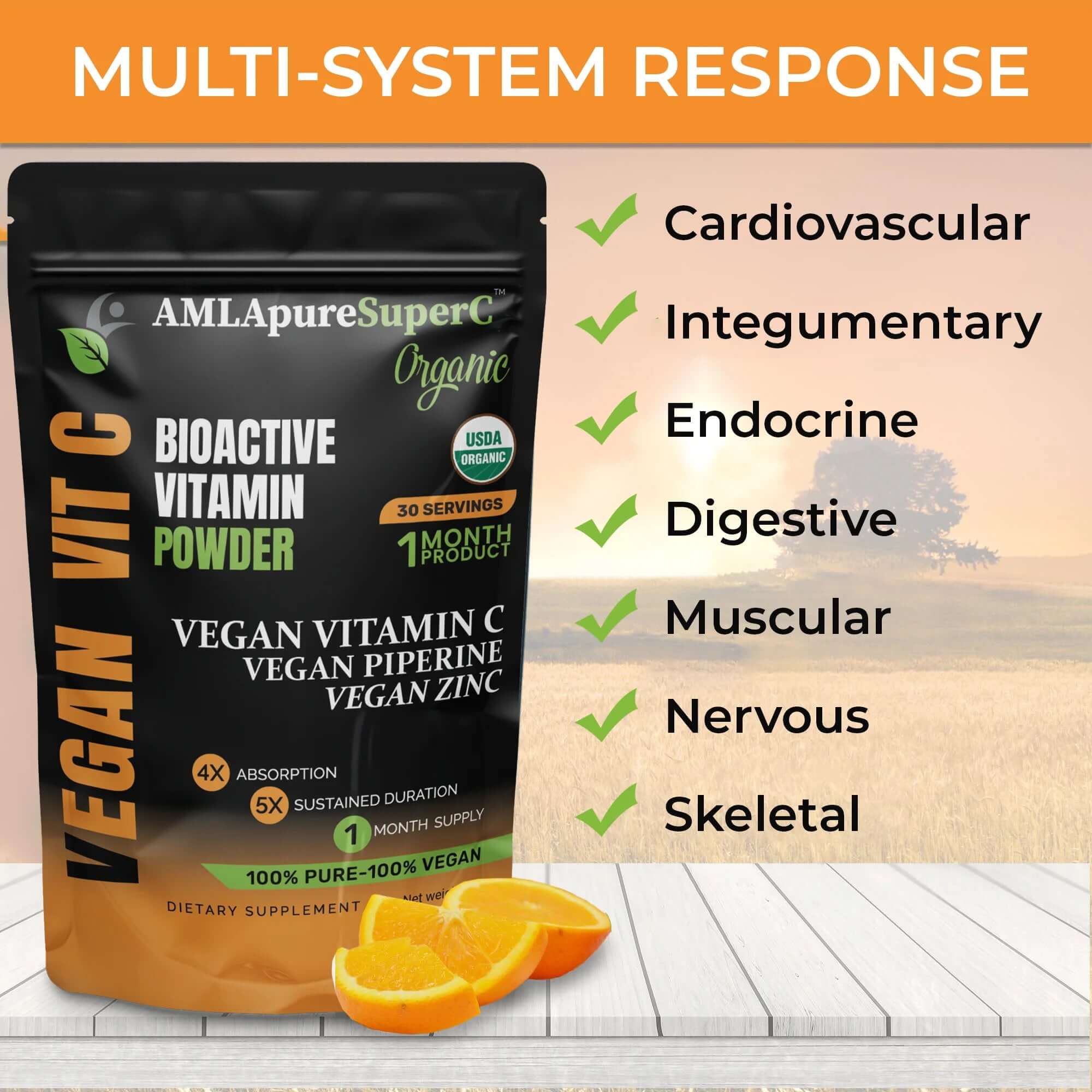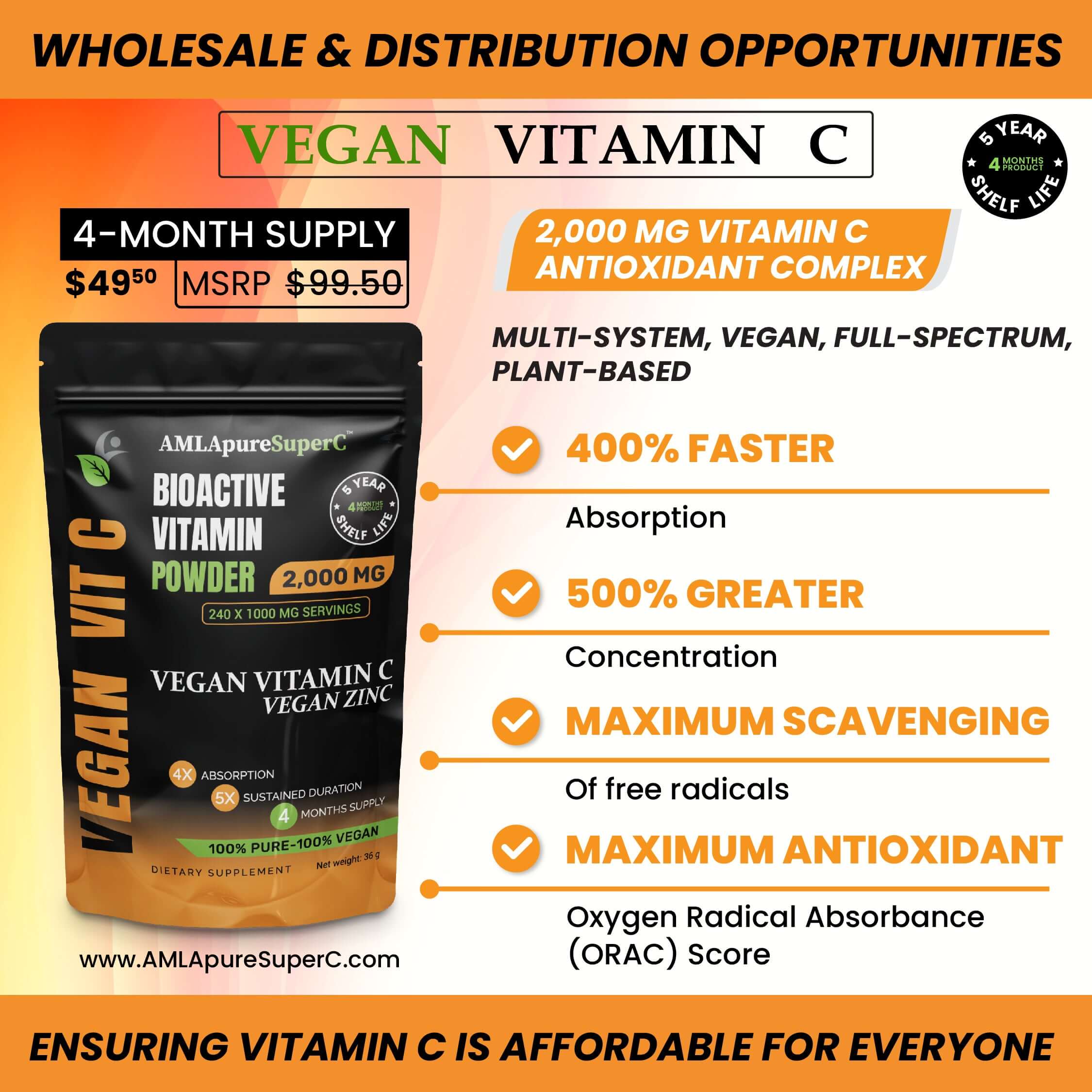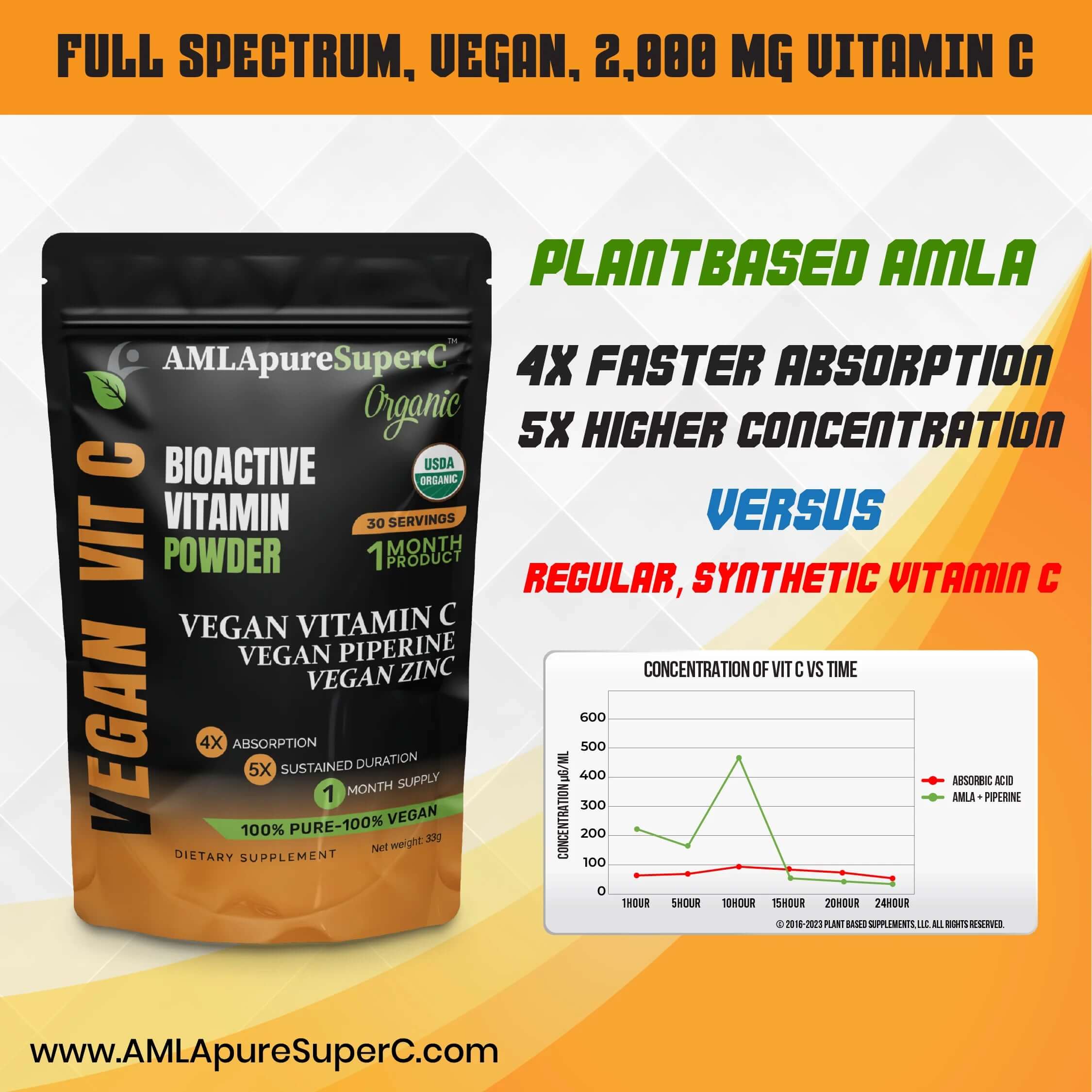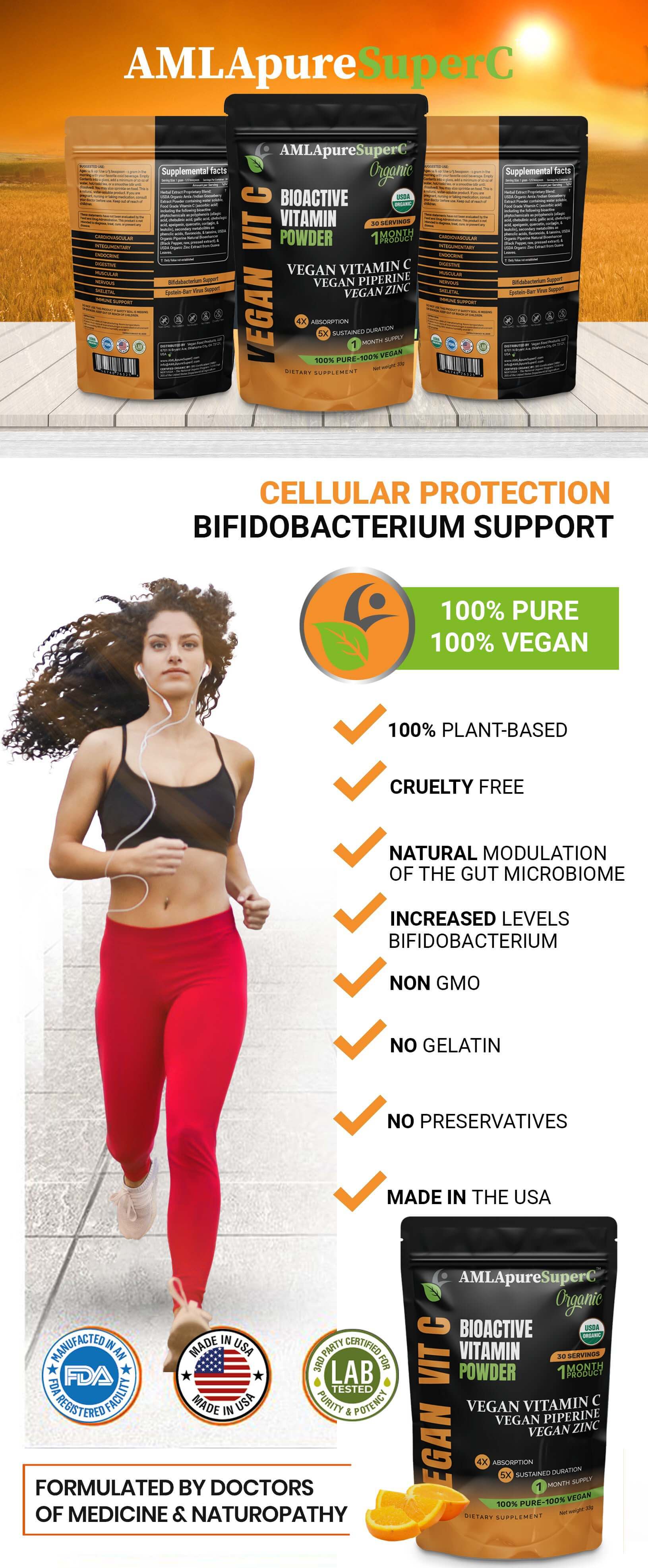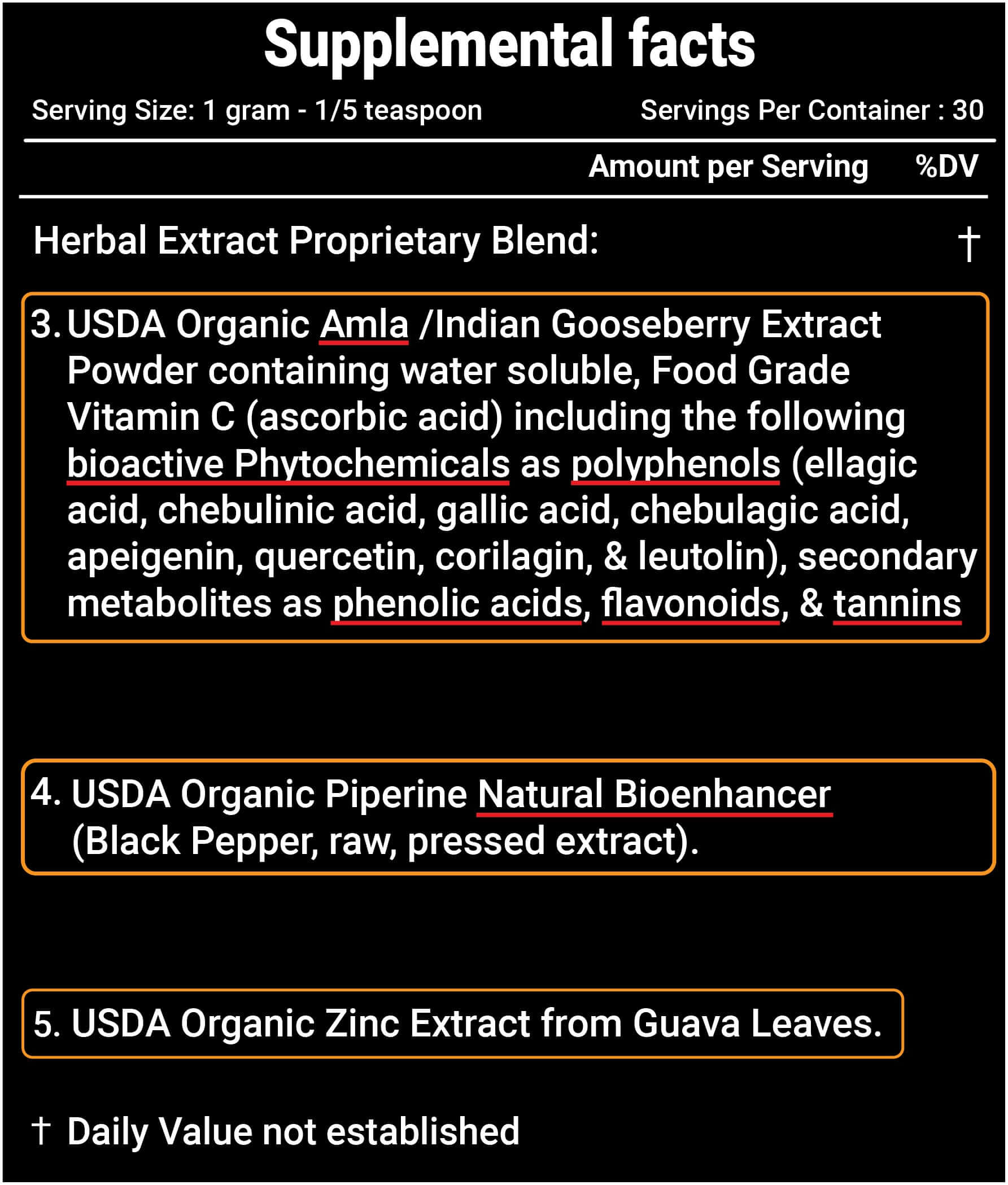 ---



AMLApureSuperC™

AMLA pure Super C™ is a USDA Organic, Vegan Vitamin C, Antioxidant Super Food.  It is a 100% food possessing natural, cruelty-free, void of fillers and a potent, maximum absorption delivery of essential nutrients. This vegan 100% plant based, super food possesses rich and diverse bioactive elements and phytochemicals.

"systemic, whole body" support with the Integumentary, Skeletal, Nervous, Muscular, Endocrine, Digestive, & Circulatory /Cardiovascular systems 


---

---

Product Information

We offer three forms of supply for ease and as per demand of our customers:

1 month supply - 30 servings
3 months supply - 90 servings
12 months supply - 730 servings

AMLApureSuperC is the next generation of organic wholefood products which contain all of the Plant's Bioactive Compounds & Phytochemicals.  These compounds are The Key is not only possessing high levels of free radical scavenging BUT also combining this attribute with a sustained absorption profile.

Maximum & Sustained Absorption

USDA Organic, AMLApureSuperC™ Non-Synthetic, Full Spectrum, Multi-faceted, Super C Food activates the endogenous antioxidant system, which through critical pathways. 

Organic certification means that farmers and businesses have met strict standards for the growing, processing and handling of their products. If you see the USDA organic seal, the product is certified organic and has 95 percent or more organic content. Organic production emphasizes natural processes and ingredients

Serving

AMLApureSuperC possesses a serving which can be taken with a regular teaspoon.  Powder based, simply sprinkle into water, tea, smoothie or food. This is a potent vitamin and highly absorbable. 

Made with 100% vegan and high-quality ingredients, our powder is designed to support your overall health and well-being. Order now and take the first step towards a healthier you!

 
Essential nutrients & medicines (dietary & biologic) are impacted from entering the bloodstream and continuing onto the cellular pathways & organs. The constant interference & redirection of critical nutrients leads to many unexplainable symptoms,
including, but not limited to Brain Fog, Constipation, Chronic Pain, & GI Upset
People "accepts" and "learn to live with", the symptoms as "life"

Probiotics, by themselves are not enough
Vitamin C also
improves gut barrier function to reduce the absorption of endotoxin (LPS), and
its consequent signaling via hepatic TLR4. Decreasing of LPS interrupts the
cycle of NFκB activation at the intestine and the liver which are inflammatory
mediators
Vitamin C, also increases the levels of Bifidobacterium as compared to Placebo in
double blind studies
Useful Links
https://www.ncbi.nlm.nih.gov/pmc/articles/PMC6169970/
Anti-parasitic effect of vitamin C alone and in combination with benznidazole against Trypanosoma cruzi
https://www.cabdirect.org/cabdirect/abstract/19421402727 Intestinal parasites and vitamin C deficiency.
https://www.ncbi.nlm.nih.gov/pmc/articles/PMC8727868/#:~:text=Bifidobacterium%20is%20a%20non%2Dspore,uterine%20region%20of%20pregnant%20mothers/
Recent Development of Probiotic Bifidobacteria for Treating Human Diseases https://pubmed.ncbi.nlm.nih.gov/36475828/
Vitamin C improves gut Bifidobacteria in humans
https://pubmed.ncbi.nlm.nih.gov/28643627/
Bifidobacteria and Their Health-Promoting Effects
https://pubmed.ncbi.nlm.nih.gov/31487552/
Bifidobacteria: A probable missing puzzle piece in the pathogenesis of multiple sclerosis