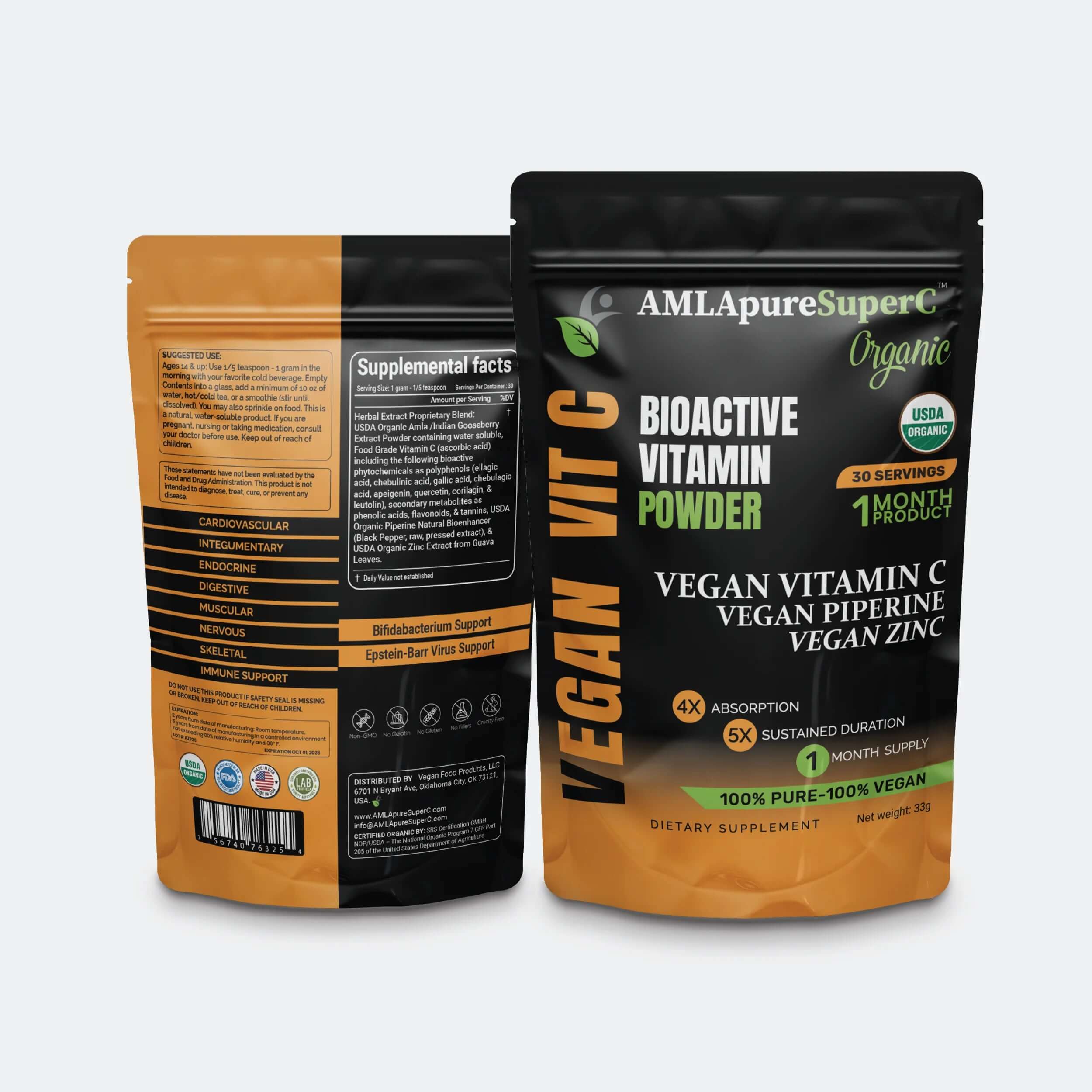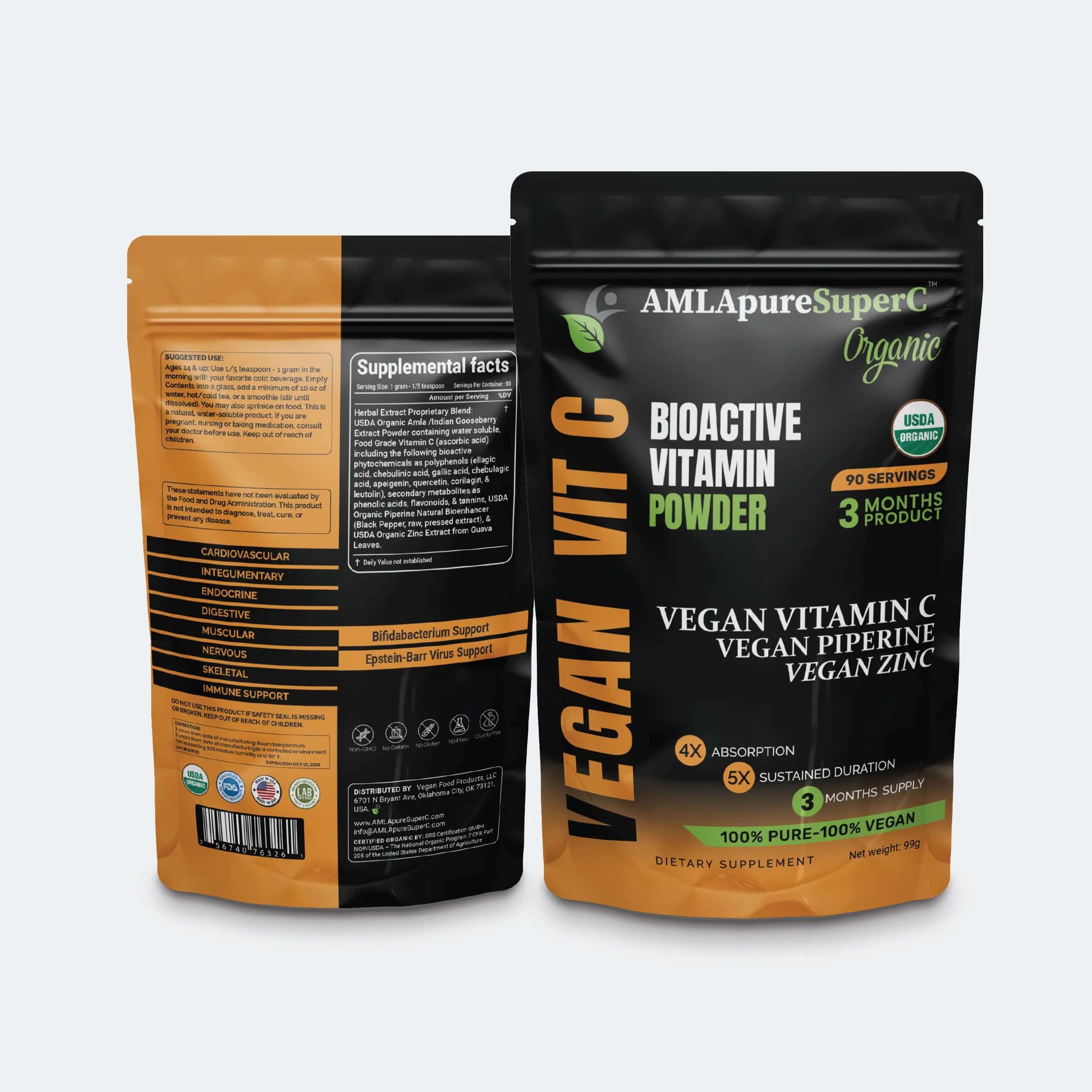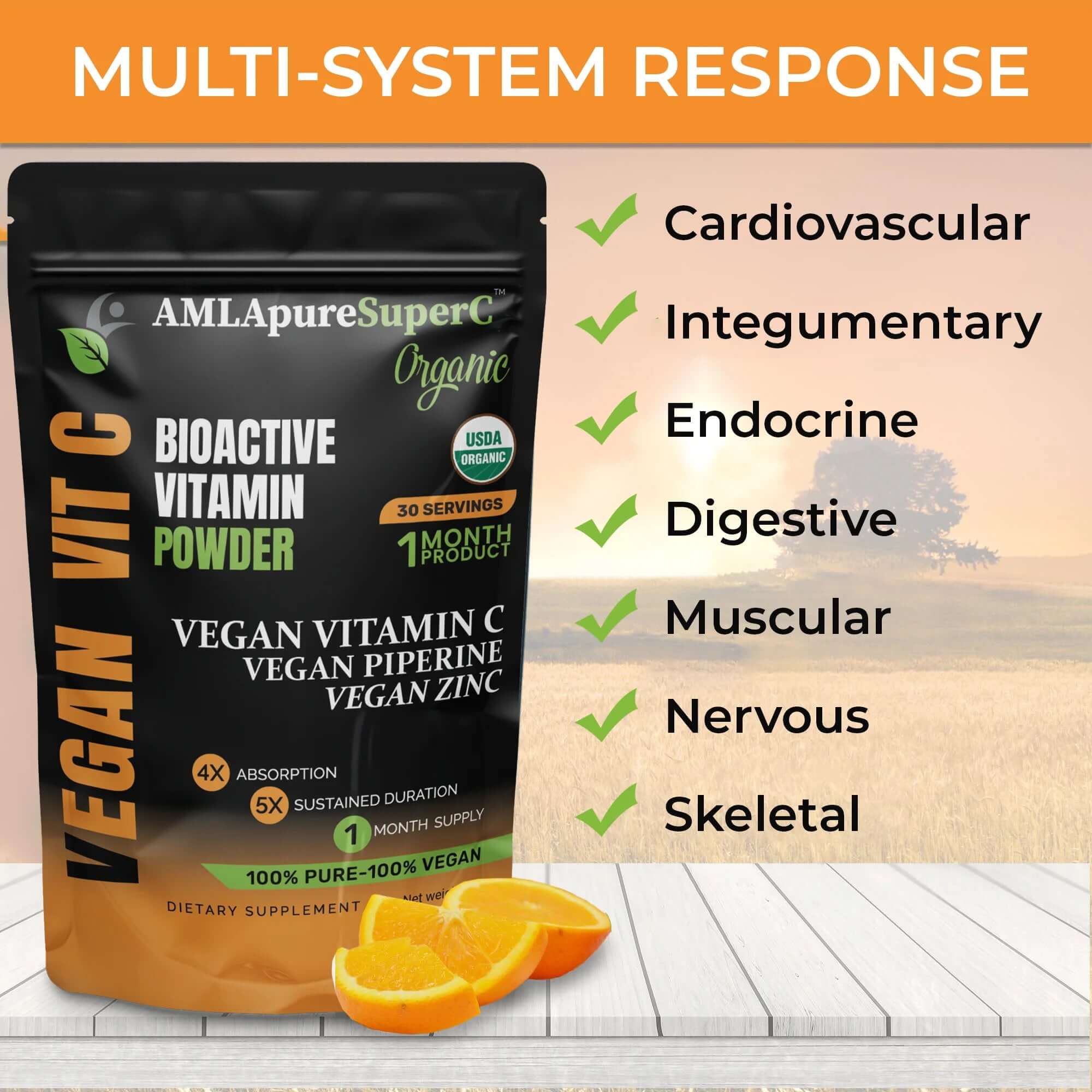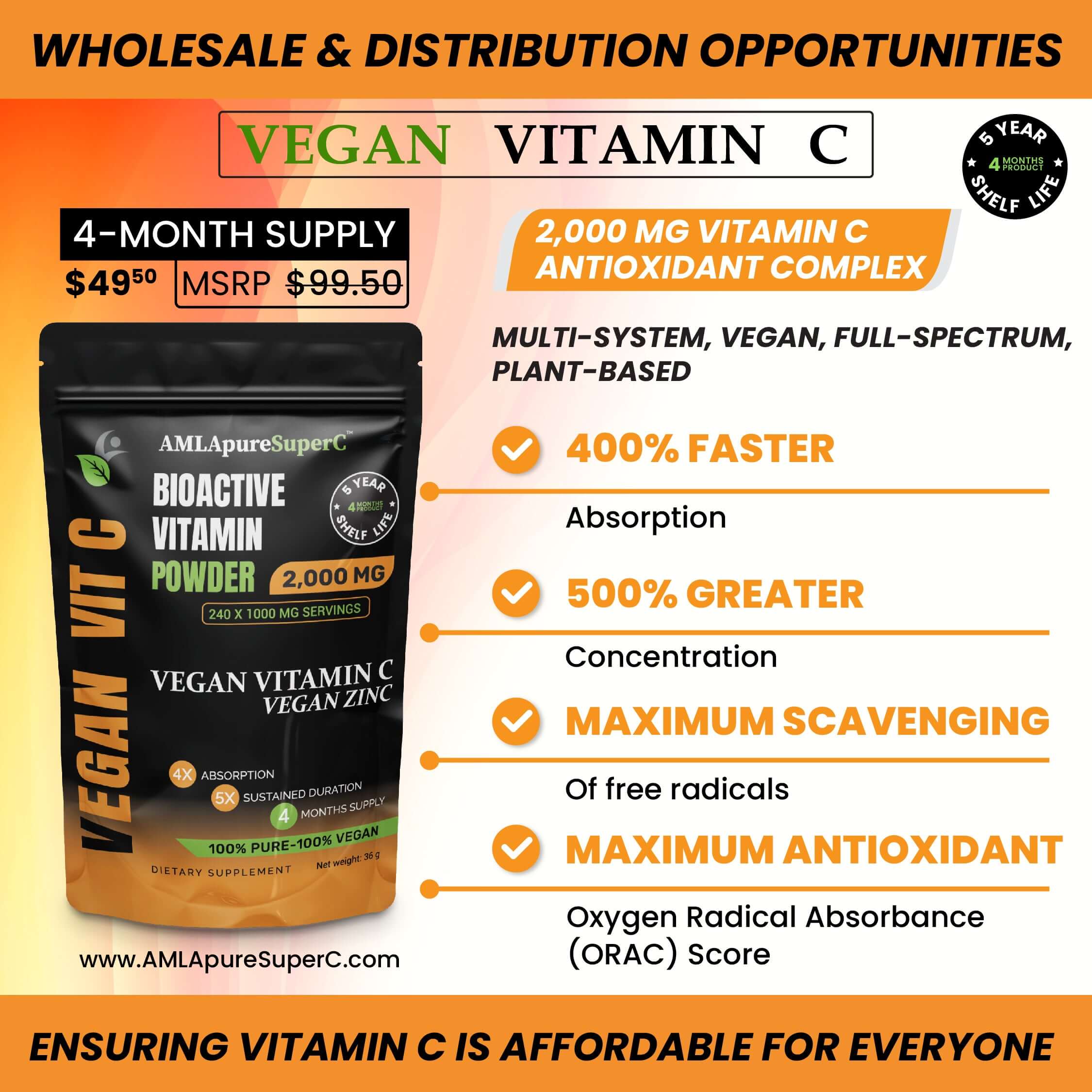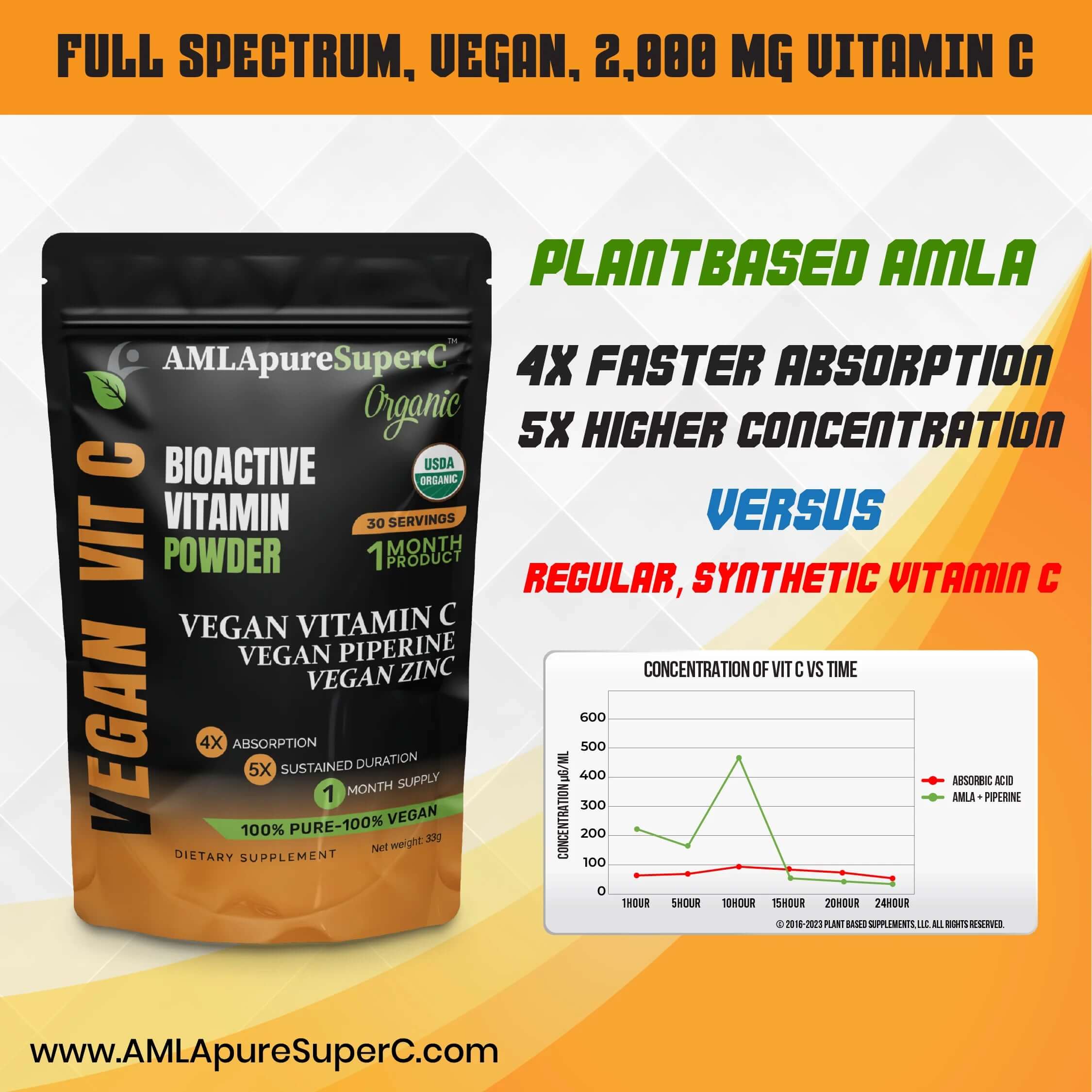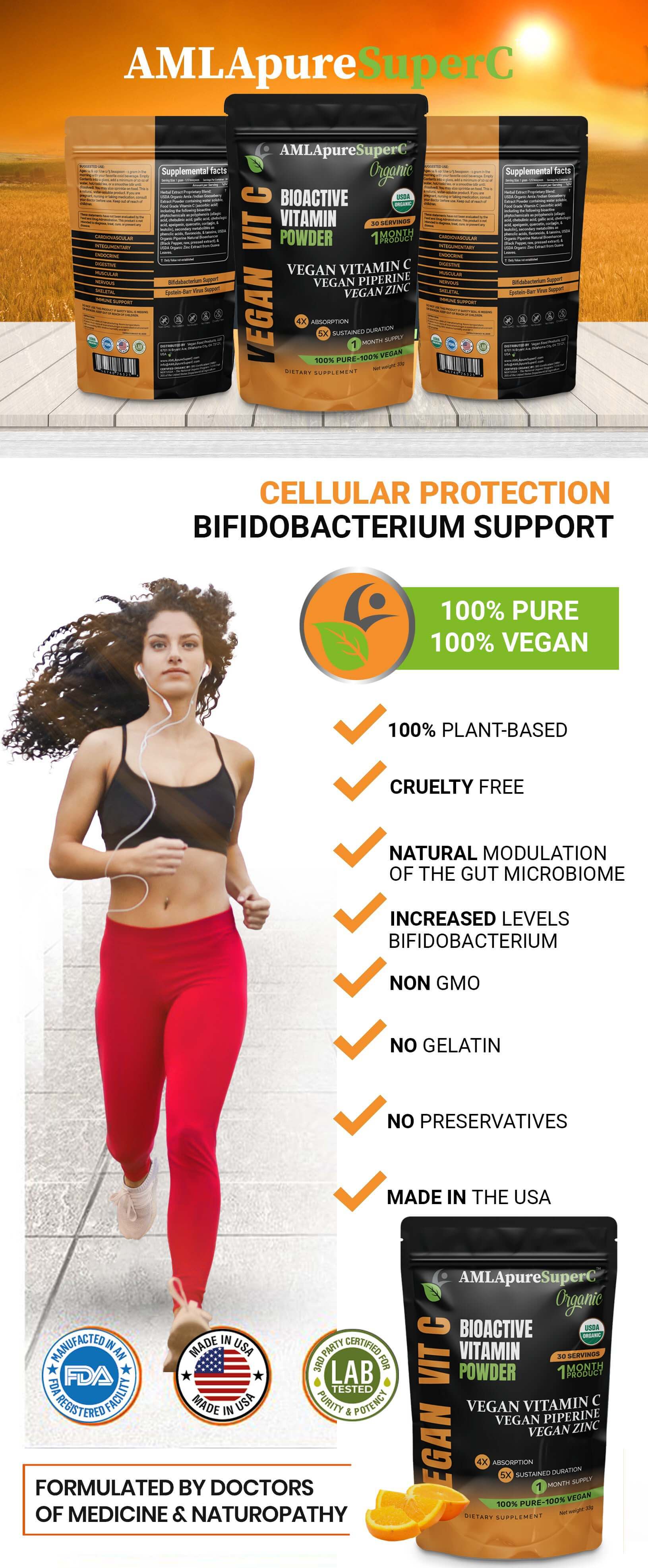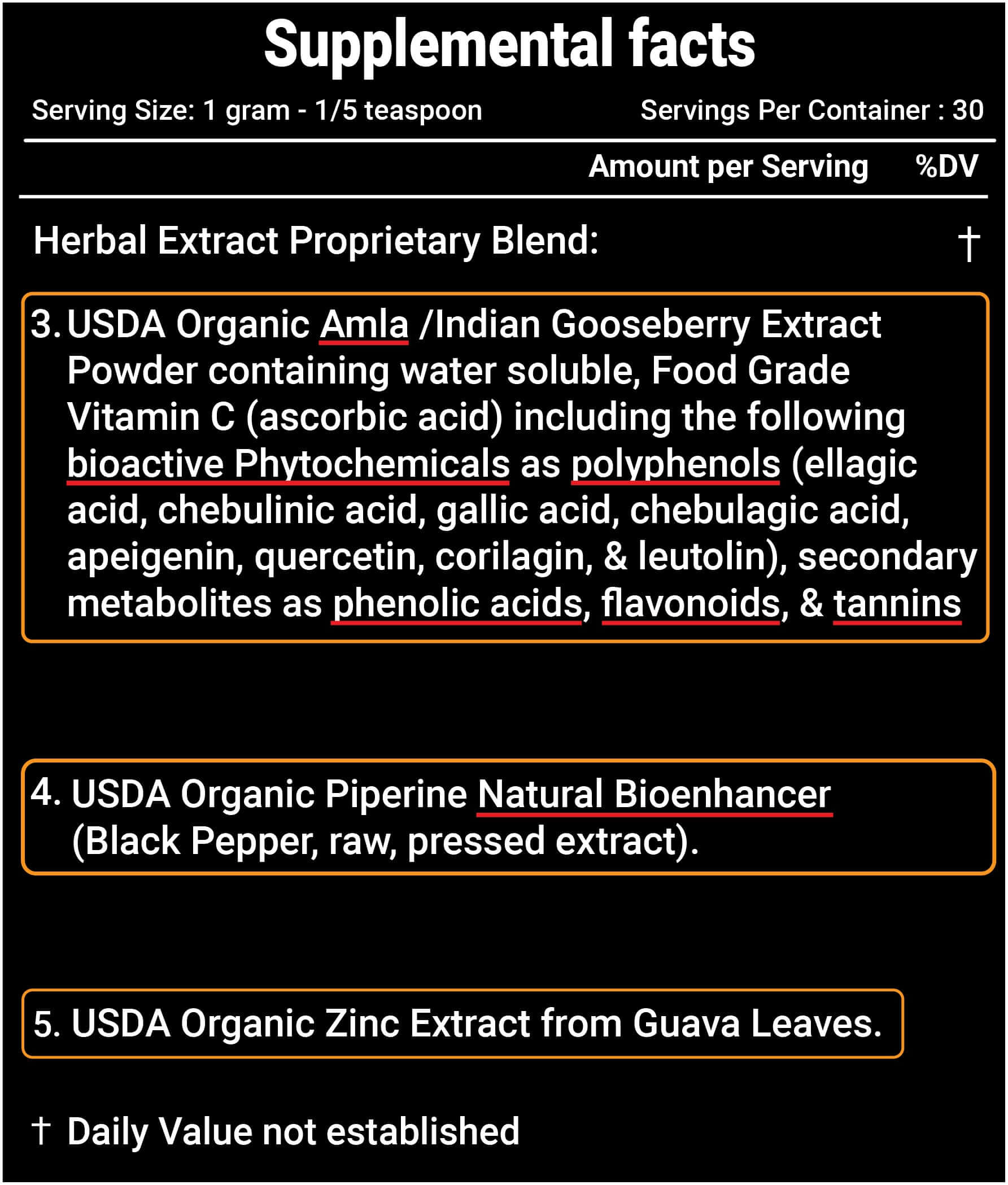 Vegan Vitamin C - USDA Organic
---
AMLApureSuperC™
AMLA pure Super C™ is a USDA Organic, Vegan Vitamin C, Antioxidant Super Food.  It is a 100% food possessing natural, cruelty-free, void of fillers and a potent, maximum absorption delivery of essential nutrients. This vegan 100% plant based, super food possesses rich and diverse bioactive elements and phytochemicals.
"systemic, whole body" support with the Integumentary, Skeletal, Nervous, Muscular, Endocrine, Digestive, & Circulatory /Cardiovascular systems 

---
---
Product Information
We offer three forms of supply for ease and as per demand of our customers:
1 month supply - 30 servings
3 months supply - 90 servings
12 months supply - 730 servings
AMLApureSuperC is the next generation of organic wholefood products which contain all of the Plant's Bioactive Compounds & Phytochemicals.  These compounds are The Key is not only possessing high levels of free radical scavenging BUT also combining this attribute with a sustained absorption profile.
Maximum & Sustained Absorption
USDA Organic, AMLApureSuperC™ Non-Synthetic, Full Spectrum, Multi-faceted, Super C Food activates the endogenous antioxidant system, which through critical pathways. 
Organic certification means that farmers and businesses have met strict standards for the growing, processing and handling of their products. If you see the USDA organic seal, the product is certified organic and has 95 percent or more organic content. Organic production emphasizes natural processes and ingredients
Serving
AMLApureSuperC possesses a serving which can be taken with a regular teaspoon.  Powder based, simply sprinkle into water, tea, smoothie or food. This is a potent vitamin and highly absorbable. 
Made with 100% vegan and high-quality ingredients, our powder is designed to support your overall health and well-being. Order now and take the first step towards a healthier you!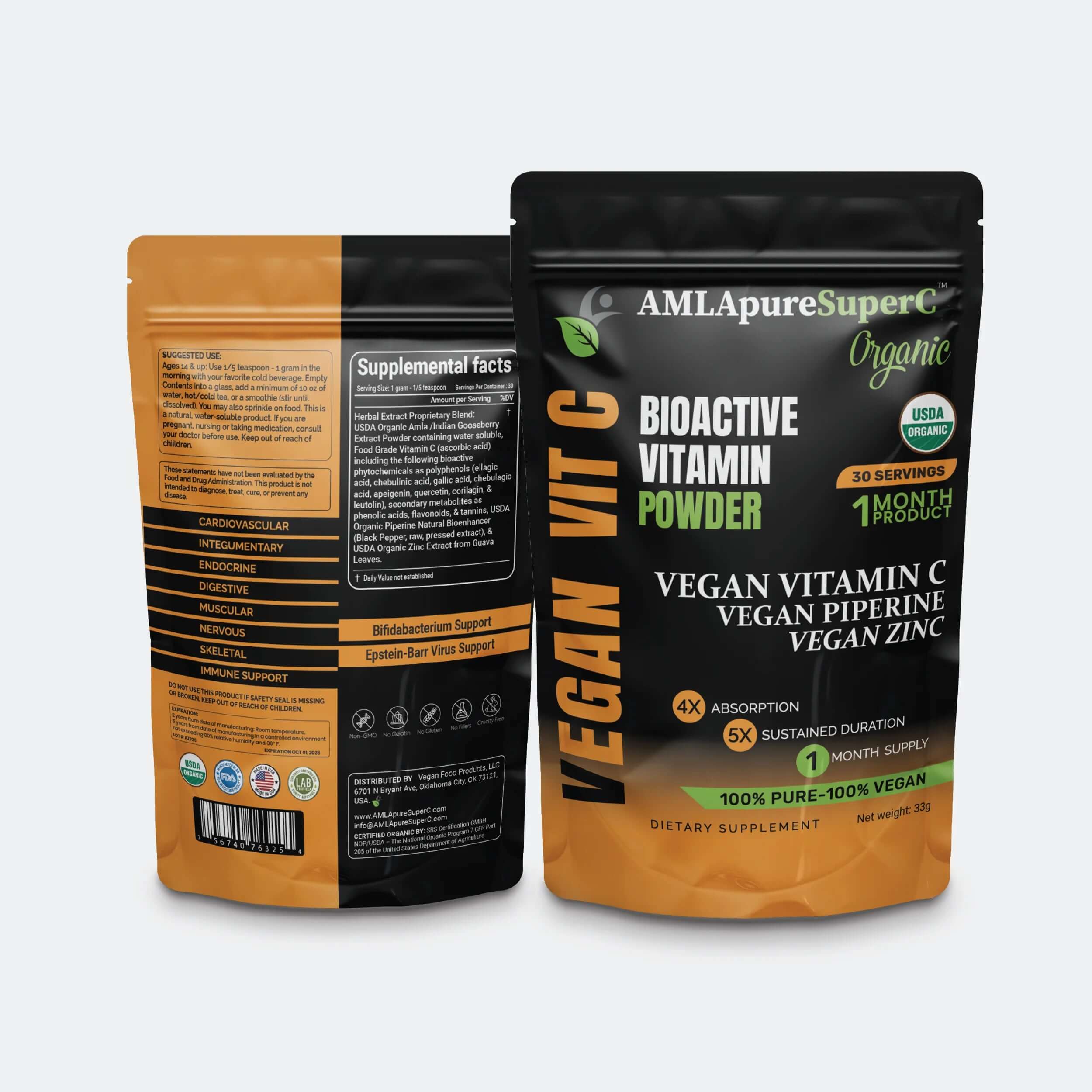 This product is rated 5.0 of 5.0 stars.
It has received 1 review.